Site Engineering and Setting Out
We undertake construction site engineering and setting out work in Cornwall, Devon, Somerset and Dorset from the simple setting out of a small house to major civil engineering projects.
By using a combination of the latest robotic surveying equipment backed up by full PC inter-connectivity, it is possible to make a seamless transition from an Architects or Engineers drawing to the reality on site.
Our experience extends to most areas of Civil Engineering and Building Construction as follows:
Concrete Frame Buildings
Drainage / Groundworks
Piling
Estate roads and public highways
Private houses
Water / Sewage Treatment
Marine Piling and Dredging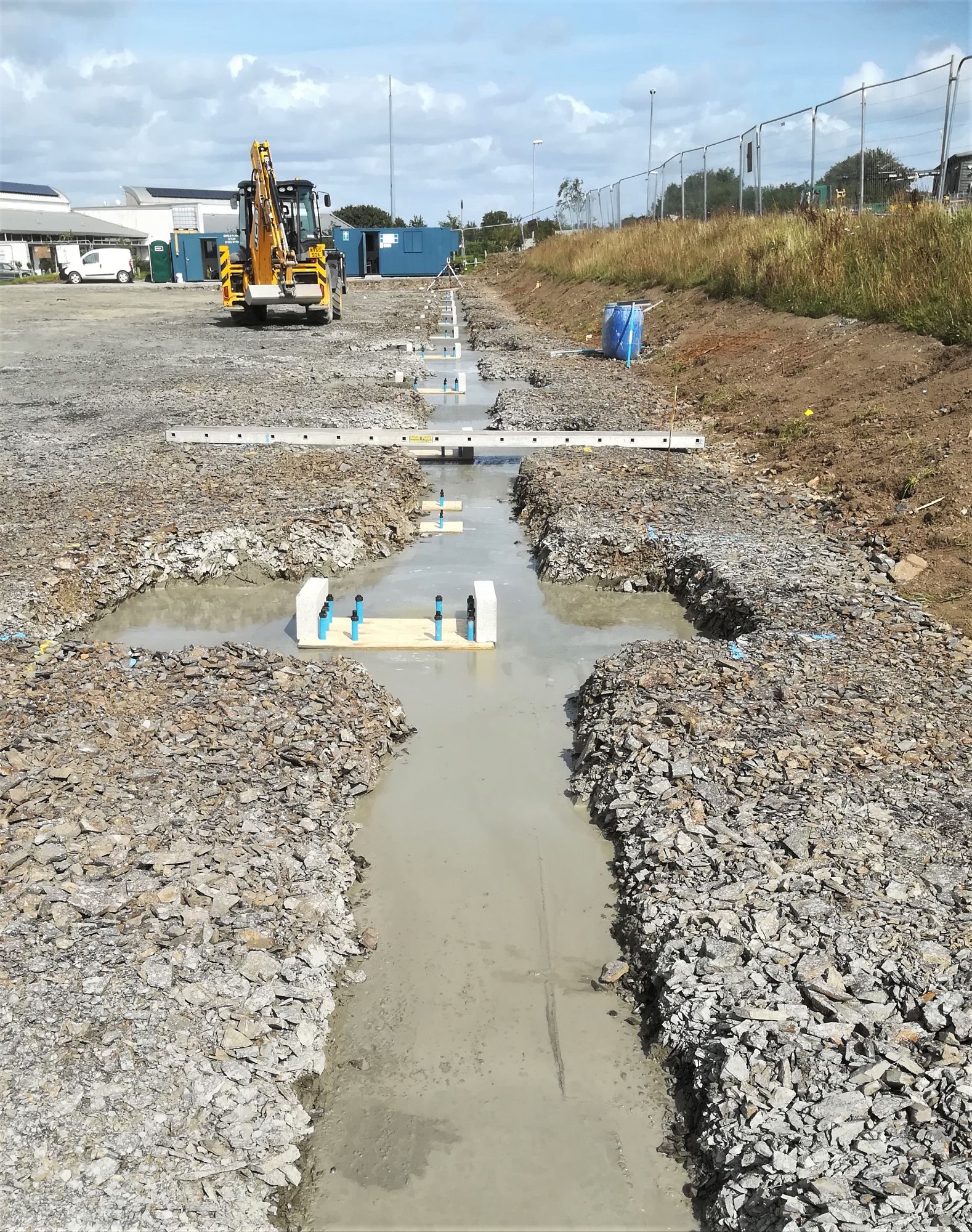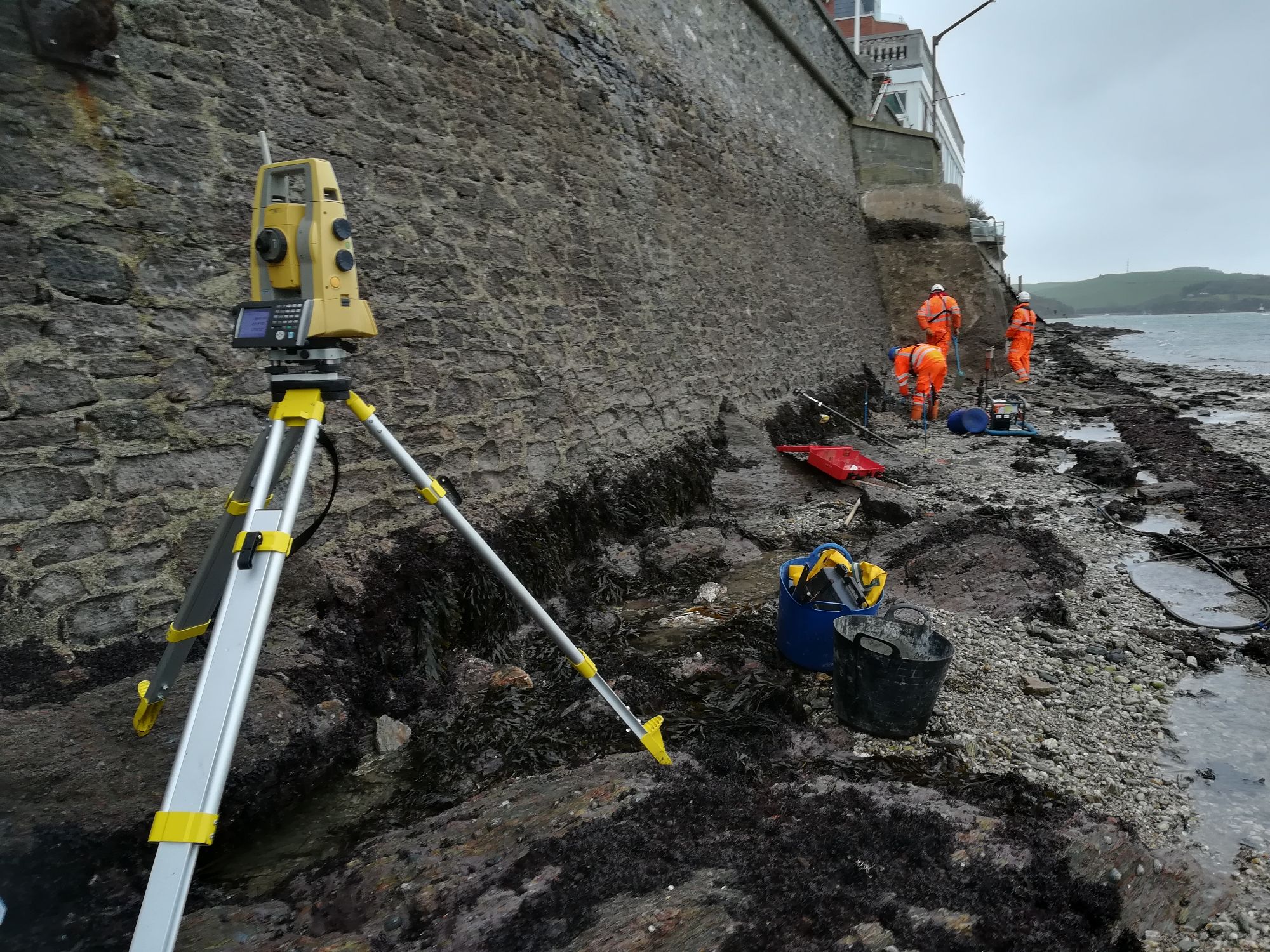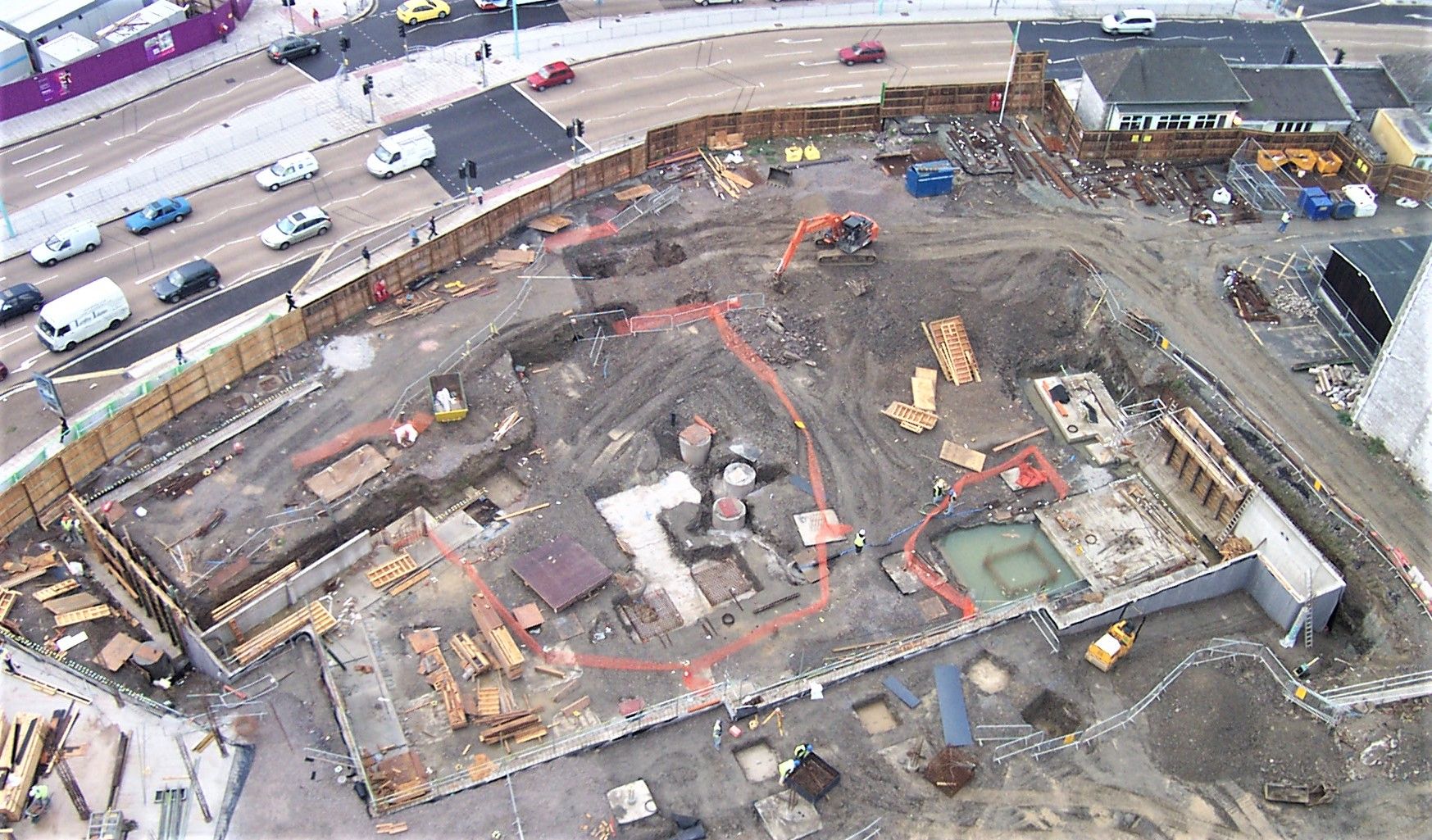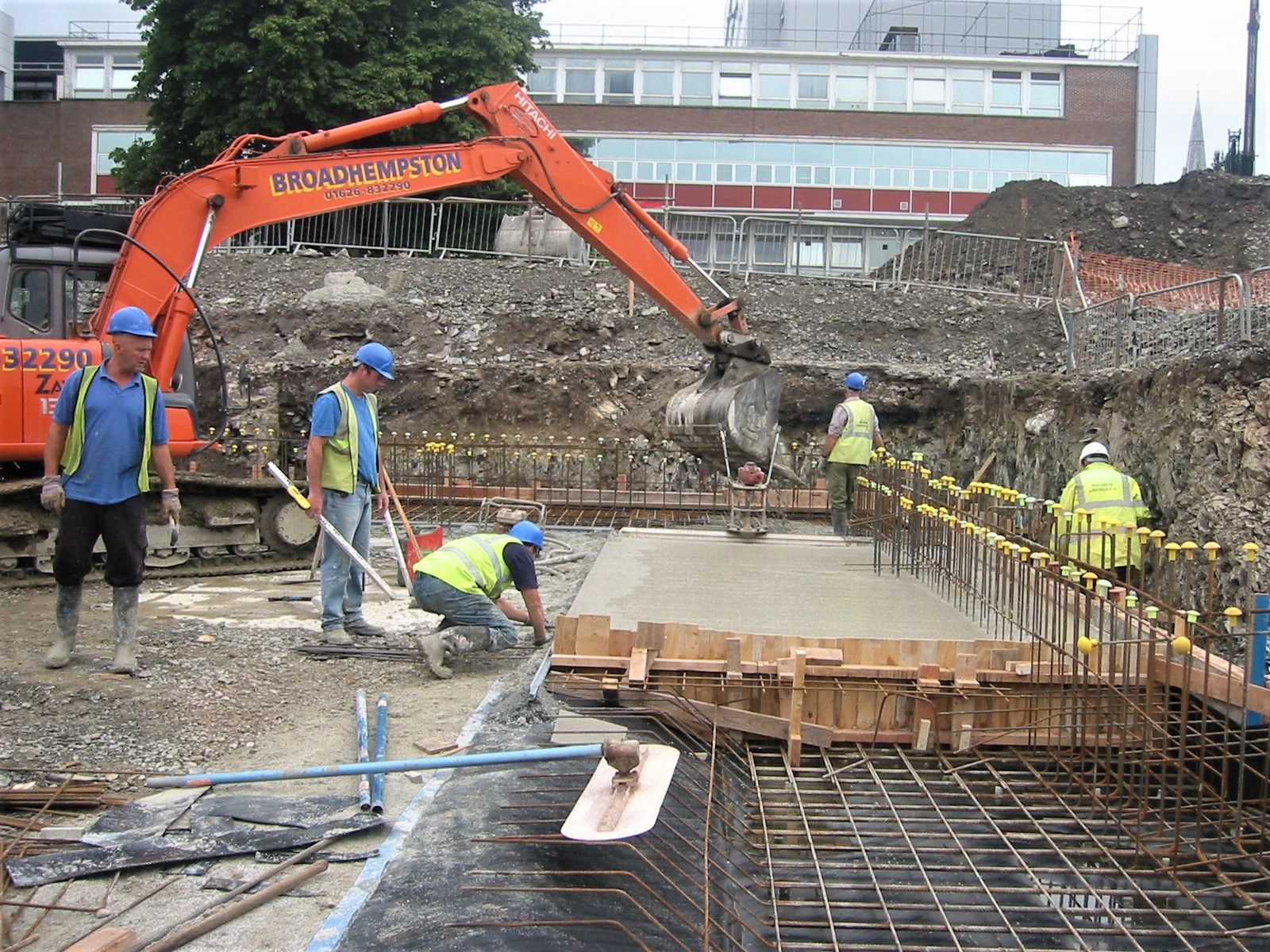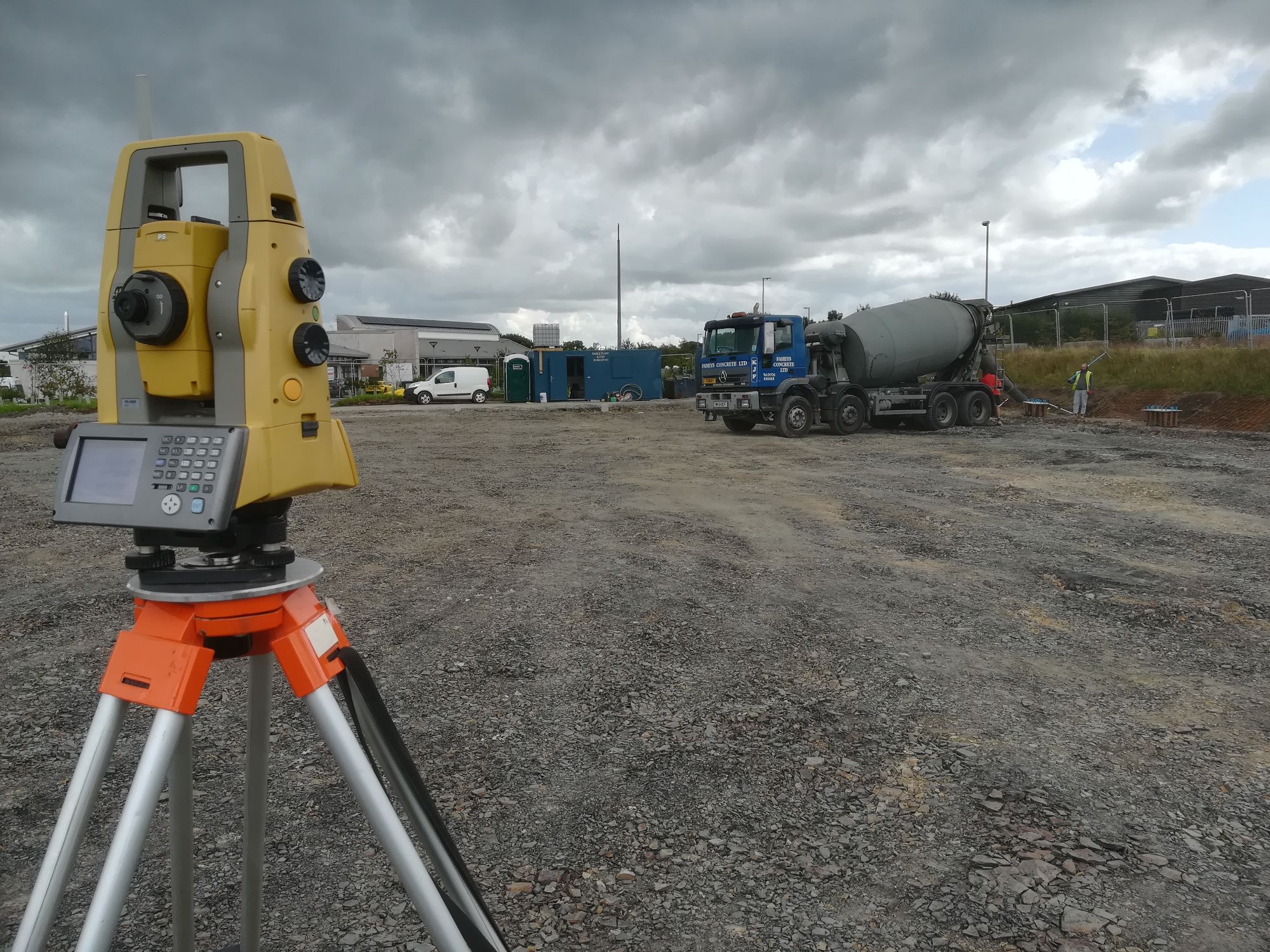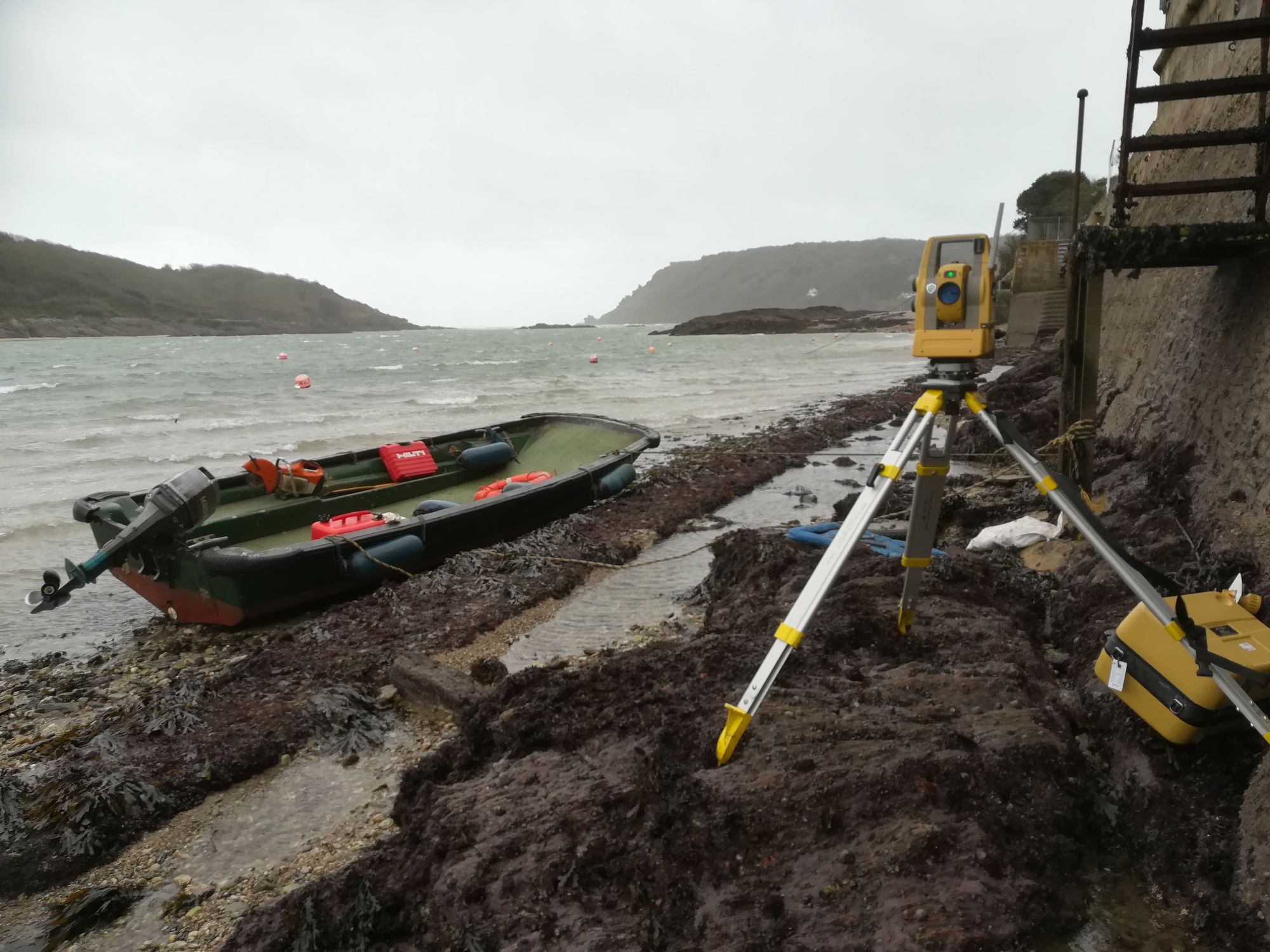 The use of modern total station theodolites, GPS and computer CAD drafting systems has enabled the development of a setting out system that reduces man-hours and the risk of errors. Working directly from electronic copies of the Architect or Engineers drawings, designs can be reduced to a list of coordinated points or CAD linework that is up-loaded into a mobile weatherproof data logger which is then used on site to connect to a robotic total station theodolite or GPS receiver. Quite literally "the whole job is on the machine", allowing the site engineer to concentrate on setting out and supervising the works rather than spending hours manually calculating information from paper drawings.