River and Flood Risk Surveys
River & Flood Risk Surveys
River surveys are commissioned for a number of applications including the construction of bridges, design of erosion protection and flood risk analysis. This type of work involves surveying of the river banks (top and bottom), riverbed, water levels, flood plains and surounding topography. The survey information can be presented as a 3d digital terrain model and cross sections through the river can be generated. An accompanying spreadsheet file of coordinated points with chainage along each section can also be produced if required, This type of survey can be carried out to the Environment Agency specification.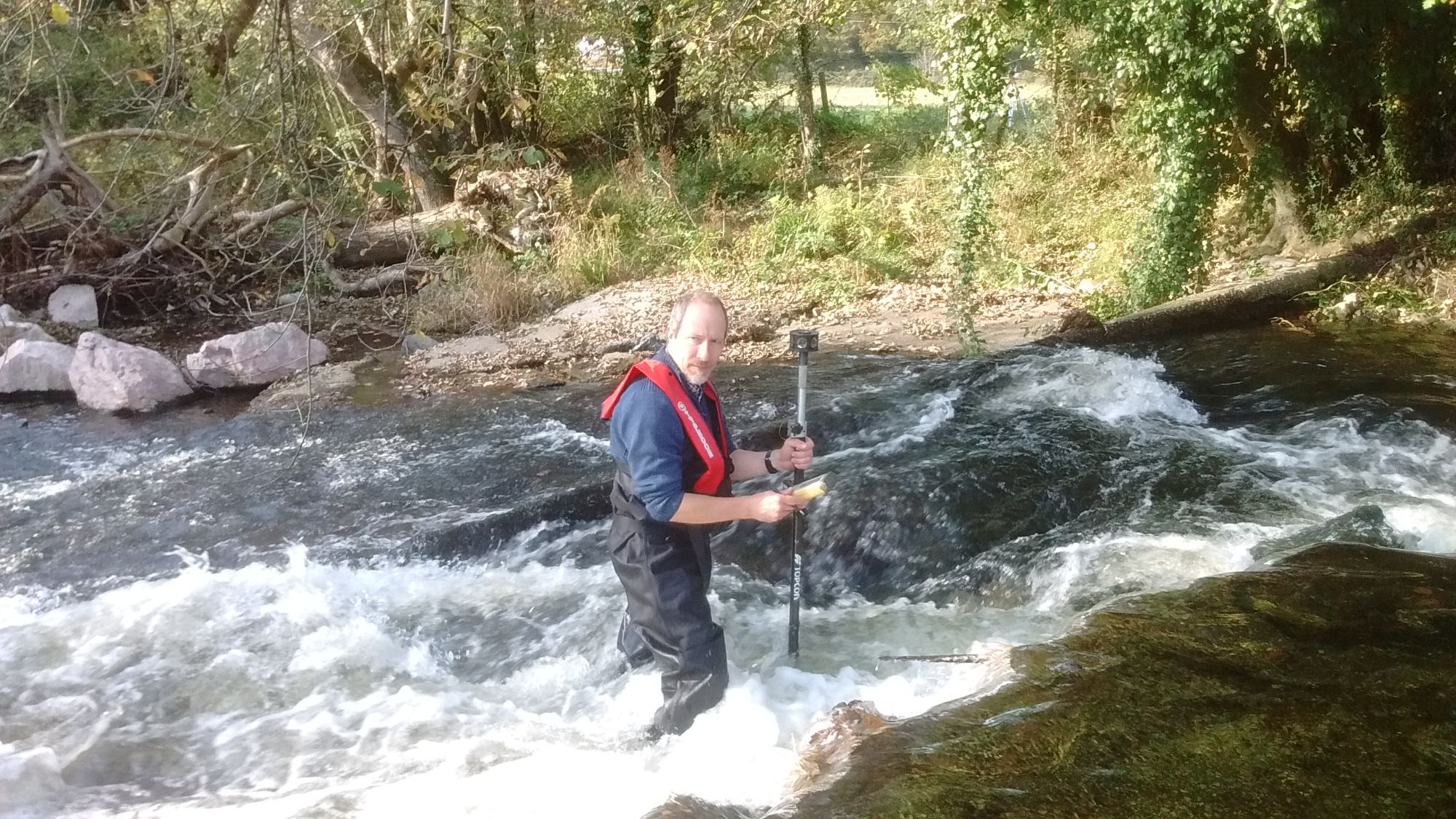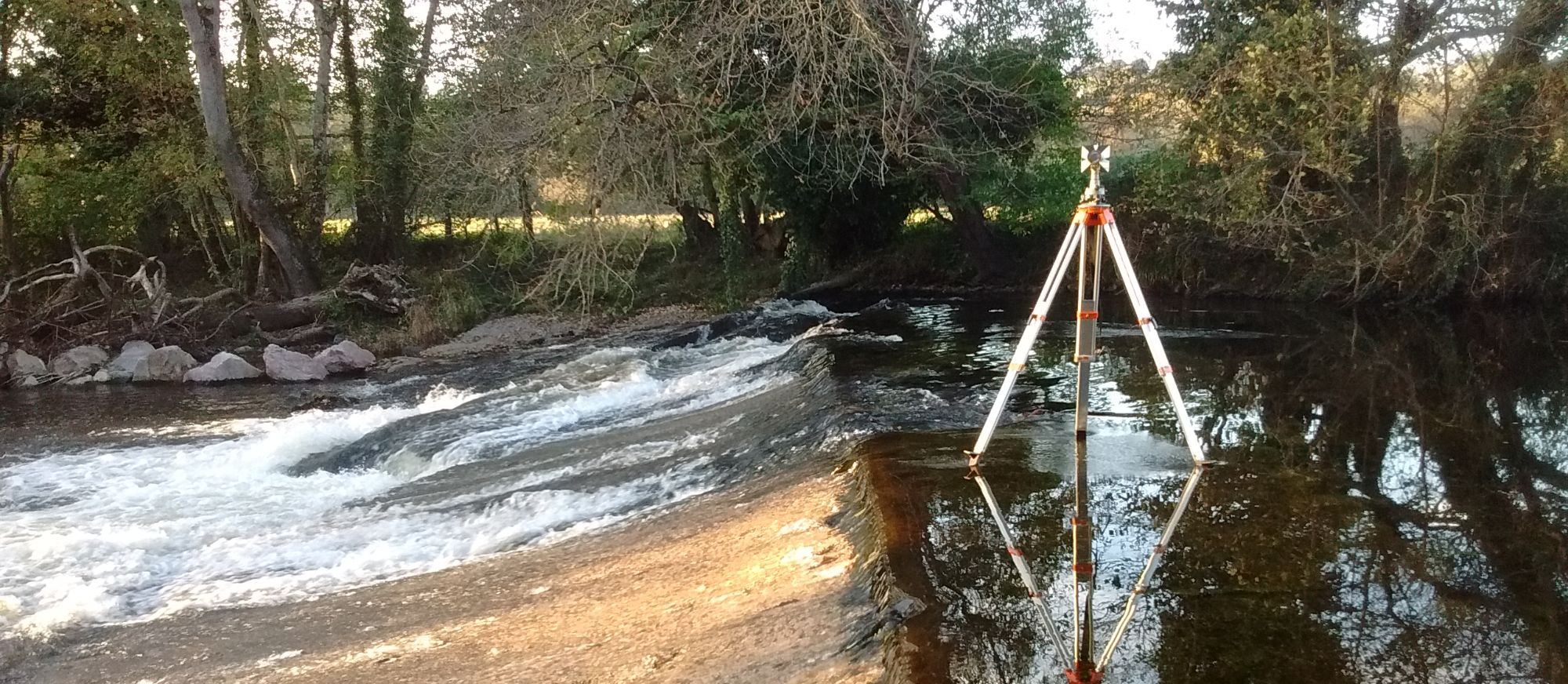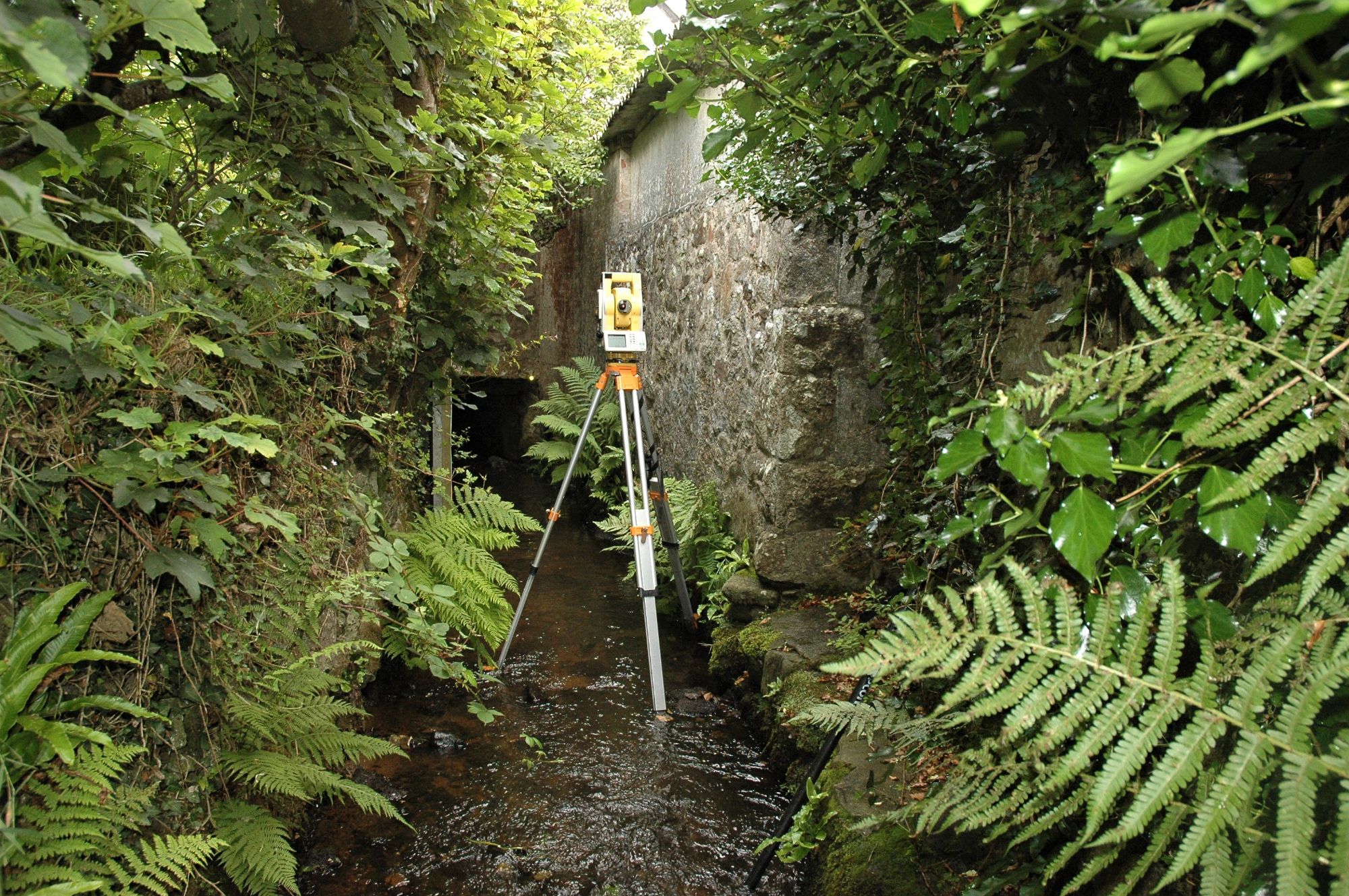 Methods used, Health & Safety
When surveying a river or stream very often the best place to set up a surveying instrument is on the riverbed itself. All stream & river surveys are carried out to Ordnance Survey national grid and level datum so a static GPS receiver will be positioned at a location near to the river with a clear view of the sky in order to achieve this and then optical survey control set up close in to the river. The decision to traverse up a riverbed is taken firstly on the basis of the prevalent weather conditions and forecast, secondly on the depth of the river and thirdly the available lines of sight and amount of vegetation and trees that line the river banks. If the weather is poor or large amounts of rain forecast then the work may be delayed until conditions are more favourable. In the winter it may not even be possible to access the river due to increased flows so the survey would have to wait until summer. Either way, health and safety is of paramount importance. Only two man crews survey rivers & streams, life jackets are used and drysuits or heavy duty waders are worn while carrying out the survey.